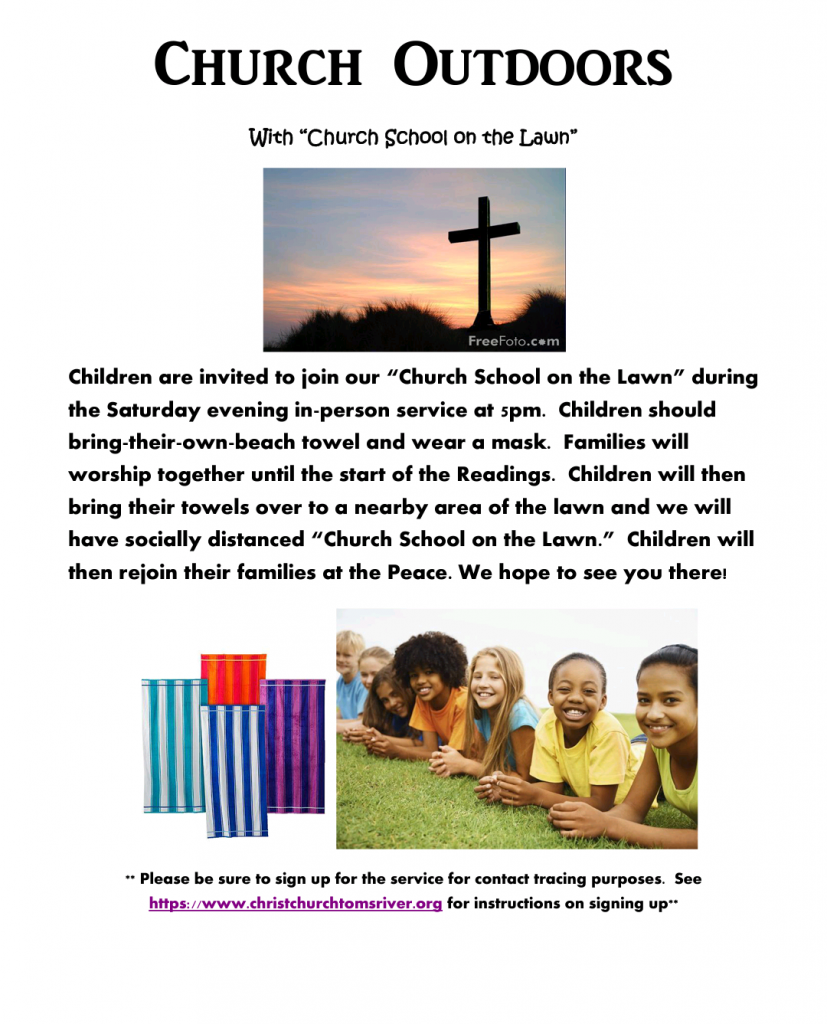 Christ Church During COVID-19
In an effort to continue to keep everyone in our communities safe and healthy, Bishop Stokes of the Diocese of New Jersey has directed that 
all church buildings remain closed
 for non-essential activities until further notice.  
Churches with the availability to utilize their property or building for in-person worship services while adhering to all CDC, NJ State and Diocesan RRR Task Force Guidelines, may request approval of the Bishop to do so.
Christ Church has been approved to host Outdoor In-Person Worship Services on Saturdays at 5pm, beginning on September 19, 2020. Advance Sign-up is requested. Please see complete announcement and details HERE prior to attending.

The Food Pantry remains OPEN each Tuesday from 9:30am-12:00pm and is well stocked and available to any person or family in need of food.

The Church Office remains Closed to the public at this time. If you are in need of an appointment with a Clergy or Staff member, please contact the Church Office via phone 732-349-5506 or email christchurch@christchurchtomsriver.org to schedule.

To view the current Weekly Schedule of both virtual and in-person Services please click HERE.
Recordings of Sunday LIVE Tele-Services are posted as available to be accessed at your convenience HERE.
We will keep you informed as modifications continue.
Please also keep us posted on how you are doing. Voicemails left on the office phone 732-349-5506 and emails to ChristChurch@ChristChurchTomsRiver.org will be received and replied to via offsite during this time